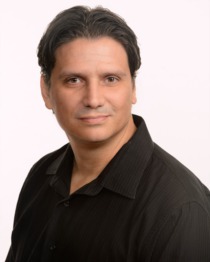 Whether finding the perfect house, remodeling your current property to increase its chance of sale and profitability, or finding someone you can trust to give you expert opinion on your property, Brady Pevehouse is here for you.
I am your friendly and passionate home expert who also happens to be a knowledgeable Realtor®.
If you are searching for a home in the Central Florida area, I will personally assist you to take a look at a multitude of properties that are for sale that will surely fit your lifestyle and personality.
I have helped many families (including my own) over my near two decades of experience in the real estate business as an expert guide and consultant for home remodeling, major house repairs, upsizing and downsizing. I work hands-on with every project and client I undertake, and always keep myself available for any request or consultation.
With a degree in finance from University of Central Florida, I understand the financial decisions and serve as a second opinion to my clients. What drives me to be excellent in what I do is being part of the journey in executing the unique vision and individuality people put into their dream homes or their investment properties. I also value the relationship with my clients in hopes of making them customers for life.
My hobbies include home remodeling as well as home repair which is why my recent project included a major remodel of my own residence where I took a 1000 square foot home down to the studs and expanded to 2000 square foot home. I myself, personally started with the demolition, and did everything through landscaping the yard. In short, there wasn't anything I did not have a hand in, including managing the glorious city inspectors!

I am dedicated to give you my full time and attention providing professional property services that you deserve. Allow me to partner with you in finding or making your dream property a reality.
For more information about my services, please feel free to call or visit floridaishome.com. 
Brady's Skills
Helping Buyers Identify Ideal Properties
Helping Sellers Market - Online & Offline Marketing Packages Available
Short Sale Negotiation
Real Estate Consultations - ("friendly" Gut Checks)
Market Valuations
Carpentry
Landscaping
Home Building Consultations
Home Builder - New Home Construction
Home Renovation Consultations
Whether you are starting with your first home, or simply researching your options about moving up or down-sizing, contact Brady Pevehouse for a free consultation geared specificly to you and your needs.