13 Reasons to Love Living in Florida
Posted by Brady Pevehouse on Wednesday, July 25, 2018 at 9:33 AM
By Brady Pevehouse / July 25, 2018
Comment
13 Reasons to Love Living in Florida
Living in Florida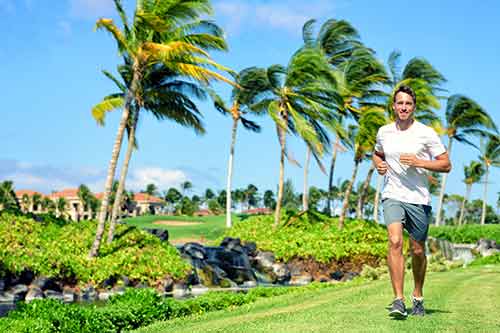 It's no secret millions of people love to visit Florida. Between Disney World, sandy beaches, and sun year round, it's an ideal vacation spot. But millions of people call Florida their permanent home, and the reasons may surprise you. Here are 13 reasons to love living in Florida, full-time.
Did you know that Florida had over 116 million visitors in 2017? That number blew away the previous record high for the state.
You may have known it was a great place to vacation, but it's also a great place to live. Florida is the third biggest state by population. It beats out New York and Illinois, states that house two of the biggest cities in the country.
Over 20 million people call Florida home, and that number is rising. What makes people love living in Florida?
Here are 13 of the best reasons.
1. Summer Weather
They don't call it the Sunshine State for no reason. Key West has almost 260 sunny days every year. If you like the sun, this is the place to be.
2. Winter Weather
Mild winter weather is a blessing if you're from a colder climate. During the winter, many people experience depression due to lack of sunlight.
Not a problem in Florida, which we've already established has plenty of sun to go around. Even in January.
3. Orlando
One of the top tourist destinations in the country, Orlando has something for everyone.
Not only does the city have huge theme parks like Disney World and Universal Studios, it's got a local culture that can't be beaten.
4. Wildlife
Florida is home to one of the most interesting wildlife populations in the country.
Where else can you swim with the manatees? Or catch an alligator sunning itself next to a golf course?
5. The Glades
The Everglades is one of the most unique national parks in the US. It's similar to a swamp, but it's really a slow-moving river.
Take an airboat tour to see some of the fantastic scenery and wildlife found only in this special place.
6. Fishing
Some of the best fishing in the world happens off the Florida coastline. Blue marlin, sailfish, swordfish, and tuna live in the deep blue waters.
Pier fishing is popular in the shallower water close to shore. You can catch redfish, tarpon, and trout off the pier.
And don't forget about those sharks! Sharks the size of a boat lurk below the surface.
7. The Keys
If you've ever been to Key West in October, you understand why the Florida Keys made this list.
Key West is a beautiful area, rich with history. It's also the home to a fantastic festival, called Fantasy Fest, held every October.
The weather is a balmy 85 degrees in October, making it the perfect escape for a fun week.
Plus, the four-hour drive from Miami to Key West on the Overseas Highway is one of the most scenic drives in the US.
8. Beaches, Beaches, Beaches
In Florida, you've got almost every type of beach imaginable. There are calm, white sand beaches. And wild surfing beaches.
Whether you like a fun, upbeat crowd, or a nice, private shoreline, Florida has a beach for you.
9. The Ocean
You get an added bonus in Florida: two oceans for the price of one. Each body of water has its advantages for fishing, sailing, and sun views.
Florida is a skinny state. It only takes about two hours to drive from the Atlantic Ocean on the east coast to the Gulf of Mexico on the west coast. No matter where you are, the ocean is easily accessible.
10. The Food
Seafood, to be more specific. Proximity to the ocean means you've got some of the best seafood in the world at your fingertips.
Fresh oysters, gulf shrimp, crabmeat gumbo, and amberjack are a few of the local delicacies. Chase it all down with a slice of key lime pie.
11. The History
Floridian history is rich with stories of pirates, gold, and rockets.
The Seminole tribes have a long history in the state, being some of its earliest inhabitants.
Ponce de Leon is said to have searched for the fountain of youth between the Florida borders.
Most major American space launches happened in Cape Canaveral, where they still launch today.
12. The People
People from all over the world converge on this state regularly. It's a great place to meet the tourists, the foreigners, and the local characters all in one place.
Plus, you can't beat southern hospitality.
13. Proximity to the Caribbean
From Fort Lauderdale, you can sale west for about three hours and you'll reach the Bahamas.
Many cruise ships depart from Florida on their way to island destinations like Jamaica, Grand Cayman, and Turks and Caicos.
What Are You Waiting For? Living in Florida is Incredible!
If you've never been to the Sunshine State, it's high time you went for a visit. And you never know, you just might end up living in Florida!
Did we forget anything? If so, drop your favorite reasons that you love Florida in the comments below.
Also, check out our blog for more information on this fabulous state.