7 Helpful Tips For First-Time Home Buyers
Posted by Brady Pevehouse on Wednesday, June 13, 2018 at 11:22 PM
By Brady Pevehouse / June 13, 2018
Comment
7 Helpful Tips For First-Time Home Buyers
Buying your first home can feel intimidating, but there's a way to make the process a lot easier. Here are some helpful tips for first-time home buyers that'll make the whole process stress free.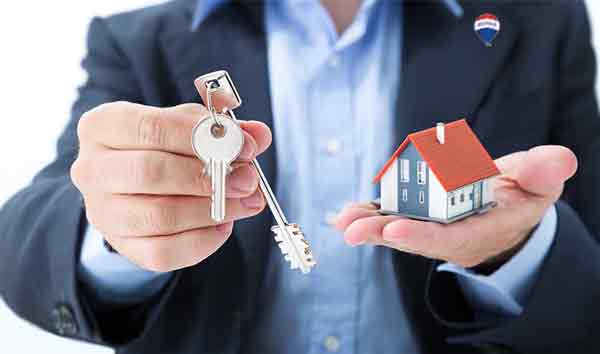 There's nothing like the rush of opening the door to your new house on move-in day. After months of searching for a beautiful property with the right price, you finally have a place where you can start a family or better provide for the one you already have.
The home buying process often requires more of you than you might think. It can take a lot of time to figure out what you really want, how you're going to pay for it, and handle negotiations. This is especially true if you're looking to purchase a home for the first time.
There are plenty of tips for first time home buyers to help you every step of the way. Follow the advice given below for a low-stress home buying experience.
1. Set a Budget Before You Start Looking
Don't start dreaming about your ideal first home until you know what kind of budget you're working with. This will keep you focused on your search and help you narrow down options when you start visiting properties and comparing them.
Sit down with your partner to talk about how much you're willing to invest in a down payment and the kind of mortgage rate you'd like to have. While you're at it, think about home insurance options and consider including some room in the budget for any touch-ups or renovations you'd like to do. Maybe even discuss fixing up an entire house that you can buy for a small initial cost.
Whether you want a move-in ready home or a fixer-upper, the search begins with a clear budget in mind. That way, you won't fall in love with a beautiful listing or sell yourself short when exploring your options.
2. Account for Closing Costs and Moving Expenses
Not every first time home buyer realizes the added costs of buying a home. Your budget should also include closing costs and moving expenses. The last thing you want to do is find a beautiful place that fits your initial budget, only to have to scramble for these costs.
It's better to estimate every little thing now so that you don't stress about them later. Closing costs are fees paid to the lender of your mortgage. You can opt for a mortgage contract without closing costs, but this will make your monthly payments go up.
When estimating moving costs, think about how much you need to move and how far. It's much different to move a little bit of furniture from one side of town to the other than it is to ship that furniture to an entirely new city or state. Plus, you're probably going to have to buy some new items for your home.
3. Check Your Credit
Just when you think your budget is all set, make sure to check your credit score. If you have bad credit, it's better to invest in fixing your score and then saving for a home, rather than trying to buy with a low score.
Bad credit scores are red flags to mortgage lenders. They usually result in a denied loan request or an approved loan with a high-interest rate. Both of these options result in added costs that you can avoid simply by waiting a bit before buying a home for the first time.
If your credit is already in a good place, make sure you keep it there. Avoid buying a car or even opening another credit card because you're about to open a significant amount of credit when you sign for your new home.
4. Apply for Preapproval
Once your credit is where you want it to be, apply for a preapproval letter. A preapproval letter basically tells you how much a lender is willing to offer for your home when the time comes.
It's better to get this at the beginning of your search instead of when you find the home you want to make an offer on. Why? Because preapproval gives you leverage over other buyers who may be interested in the same home as you; it says you're serious about your offer and ready to buy.
More so, it's a good resource to have for your budget. When you have a clear number to go off, you're more likely to stay within the limit you've set. You may even discover a few unexpected opportunities with the money available!
5. Do Thorough Neighborhood Research
When all your financial details are in order, you're ready to start comparing different homes you're interested in. But, this goes beyond each property. It's about more than the number of bedrooms and bathrooms and the size of the yard -- you have to pay attention to the differences between each neighborhood.
What neighborhoods have the best school districts? How safe is each one? Will you have a long commute from work or get the level of privacy you're looking for?
These are just a few questions worth asking yourself.
6. Explore All Your Options
When you buy a home, you're entering a new community as well as getting a new address. It's a big step, and as such, it's worth exploring all your options.
See how you feel about a two-story home as well as one where everything is on the same floor. Discuss the pros and cons of having a pool versus not having one. Consider everything from how much room you want in the garage to how the kitchen should be set up.
This may sound a bit exhaustive, but when you explore home-buying from all angles, you get the best result. You can have confidence in the property you end up choosing because you will have done all the necessary research to get to that point.
7. Know What You're Willing to Compromise
The thing about comparing your options is that you're going to have to compromise. Not every property you look at is going to have the big tub you want or the view you've been dreaming of. Some will even have a fewer amount of rooms than what you initially wanted or an area of the home that needs a little more work than you bargained for.
This is why you have to set a list of non-negotiables. Define what you are willing to compromise and what you absolutely have to have. Then, refer to this list if you're unsure about which home to put an offer on.
Get the Most of These Tips for First Time Home Buyers
Here's one final bit of first time home buyer advice worth mentioning: get a realtor. It can be a little overwhelming to buy a home for the first time, even if you use all the tips mentioned above. To get the most out of your experience, you need professional support every step of the way.
A realtor is someone you can trust to help you find the best options and get the best deal on your final choice. They're very familiar with the area you're interested in and have an extensive amount of real estate knowledge that goes beyond tips for first time home buyers.
Find the right realtor before you start looking for your dream home. Click here to contact a professional today.