8 Tips for Anyone Moving to Downtown Orlando
Posted by Brady Pevehouse on Tuesday, July 17, 2018 at 9:34 AM
By Brady Pevehouse / July 17, 2018
Comment
Today there are more than 2.4 million people in Florida--and with good reason. The climate is beautiful. The tourism industry is booming. And, there are loads of employment and educational opportunities.
But, if you're one of the many people moving to Florida, there are a few things you need to know.

8 Tips for Anyone Moving to Downtown Orlando
1. Read Up on Local Sports Teams
If you're relocating to Orlando, you may want to brush up on your sports. The best thing about Orlando is that there are various sporting events for you to follow.
Also, it doesn't matter if you like basketball, baseball, or football, there is something for everyone. Here are some of the teams you can check out:

If you're not into watching sports, you can also play them. Orlando has hundreds of golf courses as well as miles of walking, running, and cycling trails.
2. Pick Your Neighborhood According to Your Lifestyle
If you're planning on living in Orlando, you need to choose your location according to your lifestyle.
First, you should choose whether you want to live in an urban or a rural area. Then, you should research different neighborhoods.
Some of the most beautiful urban areas include:

If you prefer the suburban lifestyle, then we recommend you check out:
While these are some of the best, there are plenty of homes for sale in Orlando and its surrounding communities.
3. There Is No State Income Tax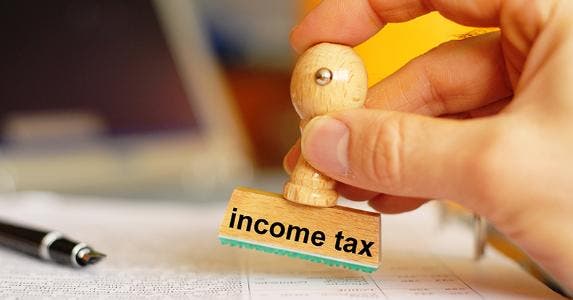 The state income tax laws in Florida are different to other areas of the United States. In fact, many residents call Florida home for most of the year to avoid paying state income taxes.
Aside from state income taxes, property taxes are lower in Florida. They are lower than the national average at approximately .97%. Sales taxes are over 6%.
While there are benefits, the cost of living is 3% more than the national average. This is especially true with transportation and housing costs.
View Homes For Sale in Downtown Orlando

4. Orlando Has the Second Biggest University in the US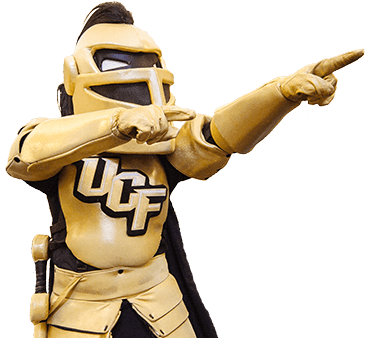 If you're a family with children that are of age to head to college, you're in luck! Orlando has the second largest university in the country.
The University of Central Florida has many incredible courses. But, if your kids don't care about the size of the university they attend, there are other options too. For example, Seminole State or Valencia College.
Whichever university they choose, there are various programs in place to make sure they have a great time. They can also choose between private education or charter school systems.
5. Traffic Is Mental
Orlando is a huge city with millions of people making their way to work or school every day.
But, that's not the only source of traffic. Tourism traffic is growing each year.
Because of the tourism traffic in the city, there aren't specific rush hours like in other metropolises.
While there is a lot of road traffic, Orlando has a great public transport system. The options include:
Bike or car share in downtown Orlando
The SunRail which is a commuter train with Wifi services
It's worth noting that the Lynx bus system offers free rides to downtown Orlando. It's perfect if you work in the city.
6. Enjoy Resident Discounts

One of the best parts of relocating to Orlando is that you'll get discounts as a resident.
While that wouldn't seem like much in some parts of the world, Orlando is home to some of the most popular tourist attractions available. These attractions offer special discounts and pricing.
If you head to Disney World as a resident, you can save up to 30% on your ticket. This deal applies to 4-day Select Tickets.
Additionally, Universal Studios offers an annual pass for just over $30. This applies after you make a down payment.
Legoland gives residents a special rate on their Awesome Pass. Also, Seaworld provides special discounts to locals on their Platinum Annual Pass.
7. Get Ready to Live in a Warmer Climate
If you're relocating to Orlando, you may be doing so because of the incredible weather. If that's not why you're moving, you should know that it's one of the many perks the city has to offer.
Orlando has a tropical climate all year round. In fact, temperatures stay above 60 degrees. In Orlando, there are more than 100 days a year that are above 90 degrees for a few hours a day. But, the city is also out of the hurricane danger zone compared to many other parts of Florida.
You should know that because of the climate, Orlando has bigger bugs and mosquitoes.
Also, you may want to consider ceiling fans in addition to air conditioning in your home. If you only rely upon air conditioning, your electricity costs will be higher than normal.
Don't forget, to stay healthy, you'll have to drink plenty of water if you're relocating to Orlando.
8. Make the Most of Outdoor Activities
This year-round sunshine means that Orlando is famous for its outdoor activities.
If you like sports, you can play golf at one of the hundreds of courses in the state. But, there are various outdoor tours you can take as well.
You can take a boat at night to witness the glowing algae. You can also feed swans at Eola Lake Park. If you're not into feeding birds, you can always spend the day on paddle boats with your family and friends.
Much to most peoples' surprise, Orlando also has an ice rink in winter. With this in mind, you can enjoy winter activities without the snow boots and winter jacket.
If You're Moving to Orlando Make Sure to Choose the Best Property For You!
No matter where you move, you need to learn about the area. You also have to find out about job opportunities and schools for your kids.
But that's not all. You also need to find the best home so that you can be happy in your new location.
If you're moving to Orlando, find out more about the finest properties from RE/MAX Downtown. Our team of experts uses the latest technology to help you find your dream home in the Orlando area.
To speak to someone who understands the regional marketplace, contact RE/MAX Downtown today.