How to Add Value to Your Home Before You Sell it
Posted by Brady Pevehouse on Wednesday, April 18, 2018 at 9:55 AM
By Brady Pevehouse / April 18, 2018
Comment
How to Add Value to Your Home Before You Sell it
Do you want to get the largest amount possible when you sell your home? Learn how to add value to your home so you can sell it for a higher price than what you initially purchased it for.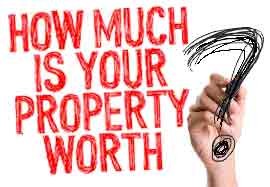 It's a no-brainer that when you sell your home, you want to get the most you can for it. After all, the more you profit from the sale of your home, the better your next home can be!
It's not always easy to get the most value out of your home, however.
Depending on market conditions, local economics, and even bad neighbors, there are some things you just can't control.
The good news is that there are tried-and-true things you can do to give yourself the best chance possible to increase the selling price of your house.
Here are several ways on how to add value to your home. The sooner you do them before you put your house on the market, the better off you'll be.
How to Add Value to Your Home
Some of these tips are easy weekend projects. Others may take some time. So plan ahead and figure out when you'll put your house on the market.
The more time you give yourself to increase your home value, the more money you stand to make in the end.
Fix Your Lawn
Nothing will turn off a potential buyer more than pulling up to a home and seeing a messy yard. First impressions are important, and this goes for selling your home.
That first impression of your home is known as "curb appeal," and you don't want to skimp on it. Some people will make their decision whether to by or sell before they enter the front door, so make it count.
Keep your lawn mowed to prevent weeds from overwhelming your yard. If there are any dead spots, reseed the area or buy a patch or two fo sod. If the grass is yellow, give it a boost with fertilizer.
Clean out the debris and leaves from around your existing plants and mulch. You can also plant new shrubs or even trees if you want to give a little pizazz to your yard.
Change Your Lighting Fixtures
This is an easy do-it-yourself project that doesn't have to cost you a lot of time or money. In fact, you can change the lighting fixtures in your home in a few hours.
There are tons of lighting fixtures out there for you to choose from. A quick internet search will show you hundreds of varieties and styles that can match any taste.
You can also save a little energy by replacing old fixtures and upgrading to LED lighting while you're at it. LEDs use way less power than traditional bulbs and can even change color to suit different moods. They also last longer than incandescent bulbs, which means fewer chores!
Who can say no to that?
Paint
You may think that painting rooms before you sell your home is a waste of time. Won't the new owners just change it to whatever color they like anyway? Maybe.
But if you do it right, the answer is no. And it may be the deciding factor in whether or not they buy the home in the first place.
Giving rooms a fresh coat of paint can instantly change the "feel" of any room. Neutrals are always popular because you don't have to worry about matching furniture or accessories. A nice accent wall with a cool color, on the other hand, can give character to a room.
Fresh paint also helps protect surfaces from wear and tear, so it shows that you are willing to give the buyers peace of mind.
Update Your Bathroom
There's an old real estate adage: bathrooms and kitchens sell your home. And this is still true today.
The number of bathrooms and the way they look can make or break your sale. If there aren't enough, people will worry. And if their unappealing, they'll just turn around and not give it another chance.
The second problem is easy to fix. New faucets, a fresh coat of paint, and a new shower liner can sometimes be all you need to transform a bathroom from blah to beautiful.
If you have cracks in your tub, toilet, or sink, however, you need to replace them. Damaged countertops and cabinets should also be fixed before showing your home.
If your problem is there are too few bathrooms, then you need to decide if making a new one is worth. Sometimes it is, but sometimes the hassle is too much. Your realtor and your bank account should be the big factors in that decision.
Remodel Your Kitchen
Now that the bathrooms are taken care of, it's time to talk about the biggy. The kitchen is the single most important room in your home for potential buyers. So if you do nothing else to your home, make your kitchen spectacular.
A fair warning: that groaning sound you may hear is your bank account. Kitchens are expensive to remodel, but if you don't, then you will never get the full value of your home from a buyer.
Your appliances need to be up-to-date, your flooring an countertops need to be in great condition, and your lighting needs to shine. This is because kitchens have become a gathering space, not just a place to cook food.
So make your kitchen inviting. Don't fall for fads and gimmicks. Stick with the timeless trends that will still be popular years from now.
Lower Energy Costs
Buyers will like saving money in the long run, so replacing old appliances with newer, energy-efficient models can be a positive change.
If your air conditioner unit is older than 15 years, you may want to consider replacing it. That's a big deal to buyers, knowing that they won't have to worry about it for a long time and may be the thing that sells your home.
You can also replace windows and doors that insulate better. At the very least, repair all places you can feel a draft: that means lost energy.
Get Ready to Sell Your Home
Now that you know how to add value to your home, it's time to sell it. And for that, you'll need the help of professionals who can tell you what you need to do and help you get it done.
Please read our blog for more tips on real estate, or contact us to help sell your home.