The Best Neighborhoods for Newcomers in Orlando, Florida
Posted by Brady Pevehouse on Monday, October 7, 2019 at 2:44 PM
By Brady Pevehouse / October 7, 2019
Comment
The Best Neighborhoods for Newcomers in Orlando, Florida
by Lucy Crawford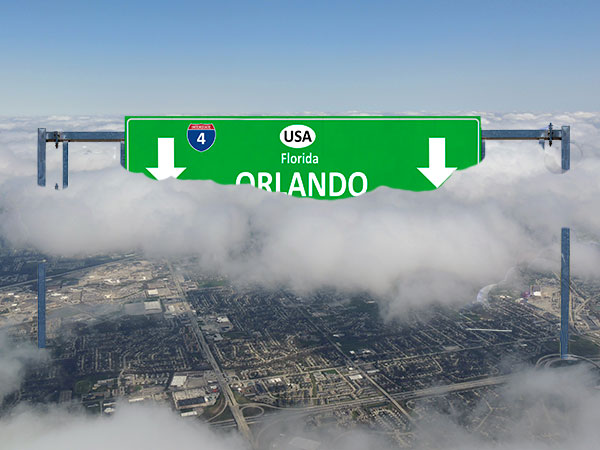 Whether you are a diehard theme park fan or just need to live somewhere near work, Orlando has plenty of amazing neighborhoods from which to choose from, which is one of the many reasons why people are flocking to this Central Florida city, and of course why Orlando Real Estate is usually a good investment! .
Moving to any of these busy neighborhoods will be a treat for anyone new to The City Beautiful. Look for homes in these most exciting neighborhoods for newcomers in Orlando, Florida.
Baldwin Park
This larger neighborhood offers beautiful homes with an urban feel. Located just two miles east of downtown Orlando, Baldwin Park is a popular choice for active professionals in the area. The neighborhood has undergone a fantastic transformation as urban planners use the space to test New Urbanism principles. What was once a Navy training center has transformed into a sprawling neighborhood in less than 20 years. Residents of the1,100-acre Baldwin Park enjoy walking to work, school and retailers instead of being forced to use a car. Families also choose to purchase a home in this neighborhood as the schools are highly rated as well. Baldwin Park Homes For Sale
Maitland
If you are looking for a mix of urban and recreational surroundings, look no further than Maitland. This suburban city, located on the northern outskirts of Orlando, offers excellent home values and proximity to nature. Many millennials have chosen to purchase a home in the Maitland area so they can also be near parks and outdoor recreational areas to spend the weekends. Families who enjoy the outdoors together have made the Maitland area a hot spot. Maitland is also one of the closest neighborhoods to many theme parks making it a natural choice for those working at the parks in the area as well. View Homes For Sale in Maitland Florida
Rose Isle & Orwin Manor
These top-rated neighborhoods located a couple miles north of downtown features high home values and a dwindling crime rate. If you are lucky enough to find a good bargain in this neighborhood, you can be sure that the home will be a good investment. Neighbors hold steady jobs with a household income rate that much higher than the national average. Schools are excellent in Rose Isle as well for those moving with families. There are plenty of high-end shops and restaurants in the area making Rose Isle an ideal choice for those newcomers wanting to experience the best that Orlando has to offer.
Lake Nona
Families are flocking to this master-planned community southeast of Orlando in neighboring Osceola County. Lake Nona is a unique community that has really taken off in the last 10 years. Often easiest defined by the 32832 and 32827 zip code, Lake Nona is already pushing for further expansion and with it comes major growth. The Lake Nona community is anchored by the UCF Medical College, UCF Pharmacy College, Orlando's VA Clinic, Nemours Childrens Hospital and Valencia College Lake Nona Campus. The newest community and all the rage in the area is Laureate Park at Lake Nona which is being built where you can walk or bike almost anywhere in neighborhood center. View Homes For Sale In Lake Nona
East Orlando
Decades ago, East Orlando was simply known for the college kids, but now there is just so much more! As home to the University of Central Florida, this area of Orlando is diverse in its authenicity. You'll find plenty to do on any given day of the week with enough restaurants, events, and social hang out spots galore. Enjoy all that campus has to offer with musical performances, theater, sports and lectures that are open to the public. Nearby residents of Waterford Lakes, Eastwood, Stoneybrook East and Avalon Park are approximately 10 minutes away to take advantage of all that UCF has to offer! These neighborhood were anchored years ago thanks to Siemens and Lockheed Martin which are also in East Orlando.
Stoneybrook East Homes For Sale
Homes For Sale In Waterford Lakes
Orlando always has plenty to see and do no matter what season it is or what side or Orlando you live on. Moving to any one of these neighborhoods will keep your calendar full with too many options to choose from when enjoying your new community.
Lucy Crawford is a home design and DIY writer, and lover of herbal tea. With her busy hands, she is always challenging herself with a new DIY project. She enjoys designing spaces where she can relax and enjoy a good book.