Buying a Home Before Selling Your Current One: How to Know What to Do
Posted by Brady Pevehouse on Tuesday, June 2, 2020 at 10:28 AM
By Brady Pevehouse / June 2, 2020
Comment
Buying a Home Before Selling Your Current One: What You Should Know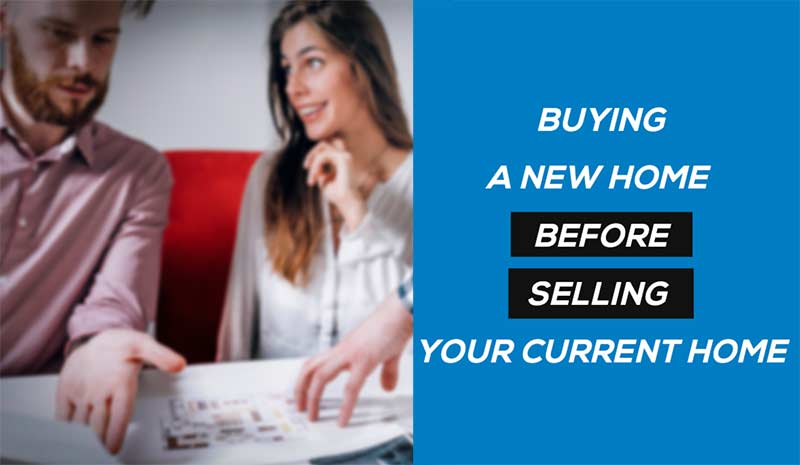 Not everyone is lucky enough to consider buying a home before selling their current home, but our goal is to always explain options of what homeowners should do and when, and then let you decide.
It may be beneficial for you to buy a new house before selling your old one. Learn how to know if and when buying a house before selling is best.
Buying a House Before Selling Your Current One: How to Know What to Do
Finances
The most important thing to know is the expense of both properties. If you buy a home before selling your existing home, you will have two mortgage payments. It's important for to plan financially for this situation.
Consider how long your family will be in your current home before moving into a new one. Will you be living in the current home while remodeling or even repainting the new home? Multiply that time in months by the mortgage payments to determine a minimum savings plan.
Then you must take into consideration the time it will take to sell the old home. Is the market strong where you live? If not, plan long term and give yourself plenty of wiggle room. Here's more in-depth information on the Orlando housing market in 2018.
If you are unable to bank up to at least three month's worth of living expenses, buying a house before selling may not be suitable for you. It's always wise to have over saved than have learn too late that you have not saved enough. Our team strongly encourages anyone who is taking the route of buying (or making an offer) a home before marketing your current home, to have a deep discussion regarding the market expectations for the neighborhood with your Realtor ®️.
Living Situation
The next thing to consider is your living situation. When selling your home first and then buying a new home, most people live in some sort of "in-between" housing. Whether that be with family, friends, or in a short-term rental property, it's simply not a fun transition.
You may feel uprooted and away from normalcy. With living in your own home while you transition into a new home, things seem much easier where you may feel you can transition at your own pace, and makes it easier when there are more family members who must also manage similar adjustments.
With that said, it's a general rule that renting is more expensive than owning. Staying in a small 1 bedroom/1 bathroom Air BnB in Orlando for 60 days costs over $3,500 . If you have children or a larger household, you'll have to upgrade to larger options so this cost is just going to skyrocket.
One thing to now consider is; if you are able to afford 2 mortgages compared to 1 mortgage and renting, both of these options must be coordinated with your lender to ensure your finanical viability .
Buying A House Before Selling: Do It
Ultimately, considerations of buying a home before selling your current one usually speak for themselves. Doing your due diligence and saving money ahead of time will only benefit you in the long run.
Remodels are important to take into consideration when buying a house before selling your current home. On average, remodels take two to six months from beginning to completion.
Keep in mind that you do have other financial opportunities to accomplish your goal, including taking out personal loans or even borrowing from your 401k. Do what you think is best, and we will help guide you along the way!
If you would like to explore your options, and take a realistic look at your options contact us now .
We also have a blog all about the home buying and selling process. We'd love to discuss your options and help you with any questions you might have!
Start Your Orlando Home Search