Florida Condo Prices and Values
Posted by Brady Pevehouse on Tuesday, February 23, 2021 at 8:21 AM
By Brady Pevehouse / February 23, 2021
Comment
On February 19th 2021 the Orlando Business Journal ran an article titled Florida Condo Pricing Bucks National Trend in 2020, here's the meat and potatoes for Orlando and my quick response..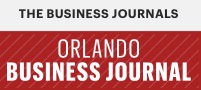 According to Zillow- three Florida MSAs were the only cities in the country to post a higher increase in condo prices than for single-family residences.... Orlando was not one of them!
"Meanwhile, Orlando's median condo sale price in November was about $150,833, for an annual increase of 7.6%, slightly below the area's single-family median residence value increase of more than 8%. Further, Orlando showed a 39% increase in condo inventory for sale as of December, up sharply from a 17.6% decline last April."
~
"Metro Orlando condo listing prices on average ($172,000) are significantly lower than that of the area's single-family homes ($362,000)"
"Condos provide a unique opportunity for prospective buyers looking for a foot in the door, especially in markets where house prices have risen out of reach or where proximity to urban centers is a priority," said Nicole Bachaud, economic data analyst at Zillow.
I can 100% agree with Mrs. Bachaud at Zillow, and highly suggest that if price is a factor (isn't it always?) the longer you wait, the harder it gets! Many people (and some agents) fail to recognize the tax benefits of home ownership that start the first year, and in Florida... move to your next home with you. In short, your tax basis begins with your first home, and with Florida's Homestead benefits, if you have owned a home in the past 2 years in Florida, then your Homestead benefits are portable. Its not always an easy calculation, but the good news is, as a homeowner all you need to do is claim prior home ownership and know the address. Each Florida county handles the portability factor and the calculations but now there are 3rd party companies available who's goal is to ensure you get the maximum benefit transfered to your new home...
Yes, there are larger savings / benefits with a single family home... but the first step is home ownership and if you simply sit on the sidelines waiting for an affordable single family home, then you will likely be sitting a while and if / when that home does come.... you can bet you will not be the only person interested in it. The Spring 2021 real estate market is hot and single family homes priced below $325,000 are seeing 10+ offers on most homes. Some condos are seeing multiple offers, but definately not at the same competition as single family homes.
If you are considering buying a home in Florida... (including condos) and want to discuss how the tax benefits of ownership specificly applies to you... give us a call. Our team is 100% on board with the benefits of homeownership and will gladly help you discover your options!
Here is a link to the OBJ article: https://www.bizjournals.com/orlando/news/2021/02/19/florida-condo-prices-buck-national-trend-in-2020.html