Moving to Florida - Moving Companies
Posted by Brady Pevehouse on Thursday, August 8, 2019 at 1:14 PM
By Brady Pevehouse / August 8, 2019
Comment
Moving to Florida
Sure the home search can be fun with the right agent, but once the selection is done and the contracts have been signed there is still plenty to do!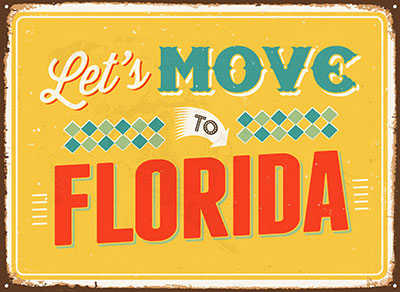 While your agent or in our case, our team of Realtors® works on scheduling the inspections and performs / schedules the due diligence of your Orlando home purchase underway, it is your turn to complete the mortgage process chasing paperwork and begin the dreaded aspect of every move...... Deciding on a professional mover or going the D-I-Y route!
Since we often work with and for, out-of-area / out-of-state buyers, we felt it very important to share this Consumer Advocate website's article on choosing a moving company.
Key Elements According to Consumer Advocacy:
Use the FMCSA's database search tool to look at companies' safety and complaint record
Interstate brokers are required by federal law to declare their broker status on their website and publish their DOT and MC license numbers
For the most accurate cost estimate possible, ask for an in-home survey
The 110% Rule says you can't be charged more than 10% over a non-binding estimate on moving day
Choosing a Moving Company
In the article above, they review companies like:
International Van Lines
Purple Heart Moving Group
American Van Lines
United Van Lines
UPack
UnPakt
ConsumerAdvocate.org does offers a STEP-by-STEP Guide on choosing a mover with a few estimates to set the expectations and communication guidelines for you and the moving company. Check out the article and let us know what you think... Of course, we welcome your personal feedback, as we all know EVERYONE had a moving nightmare story... we truly hope we can be a part of a successful — stress free move!
Brady Pevehouse
Orlando Homes For Sale
P.S. We think it vital to schedule your movers as early as possible in the process, but this "TIMING" should be coordinated with your agents to ensure all possible issues with scheduling are avoided!