The 5 Best Perks of Living in Orlando
Posted by Brady Pevehouse on Monday, April 9, 2018 at 10:22 AM
By Brady Pevehouse / April 9, 2018
Comment
The 5 Best Perks of Living in Orlando
When most people think of Orlando they think of tourist attractions such a Disney World, Universal Studios and Seaworld.
But there is much more to the city besides being a vacation destination. There are charming neighborhoods, diverse populations, and great employment opportunities.
And we can't forget the fact that the sun shines year round.
Orlando is a growing metropolis and one of the most popular cities in Florida. If you're on the fence about living in Orlando, this article should change your mind.
1. No State Income Tax
One of the most appealing reasons why residents call Florida home is because there is no state income tax in Florida. Saving on these taxes help residents make up for a smaller base salary.
The lack of state income tax can be attributed to all the hotels in Orlando, and other parts of Florida. Orlando has the second most hotel rooms in the country behind Las Vegas.
2. Catch of the Day
Love fresh seafood? Then check out Bar Harbor Seafood, Lombardi's Seafood, or Ocean Fish Market. These popular stops are a seafood market where you can also pick up a lobster roll and clam chowder for lunch.
Because of the large amounts of seafood available, Orlando restaurants are making a push to join a new Smart Catch program. This program is a new initiative that makes sure restaurants are serving at least 80% of sustainable seafood on their menu.
Frest seafood that's eco-friendly? Yes, please!
3. Fine Arts
The Epcot Center isn't the only place in Orlando that has some culture.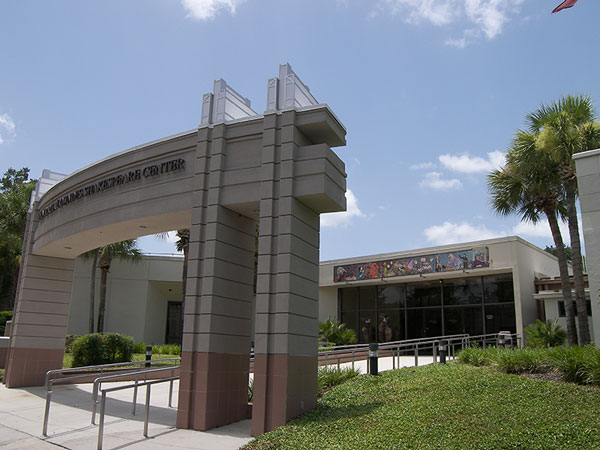 Orlando Shakespeare Theater is one of the city's hot local attractions that features plays and productions year round. This theater shows Shakespeare plays and other classic and modern works to appeal to a variety of audiences.
It broadway more your passion? Orlando has you covered. The Orlando Centroplex offers regular productions of touring Broadway shows.
And speaking of the arts, The Orlando Museum is just one of the city's many celebrated art museums. No matter what your area of interest may be, you can find it in the guided tours, changing exhibits, and workshops offered.
4. Nature at its Finest
When thinking about Florida, one can't help but think about the beautiful beaches. And while Orlando is a bit inland, it is only an hour away from some the state's prettiest beaches.
Don't feel like driving an hour to get to the water? Check out Orlando's Watersport Complex where you can learn to wakeboard, wake surf, kneeboard, and waterski. This way you'll be ready for the real beach waves when you do venture to the ocean.
Interested in wildlife? Then check out Merrit Island National Wildlife Refuge, located just east of Orlando. Here you can experience dolphins, manatees, alligators, stingrays, and birds of every feather.
5. Appealing Parks and Neighborhoods
While Orlando is one of the fastest growing metropolises, it also offers quaint neighborhoods and beautiful parks.
Neighborhoods such as Ivanhoe Village or College Park will appeal to many families and professionals. Whatever vibe you are going for, you can find it.
And if you need a break from the busy city life, check out Lake Eola Park. This park is located in downtown Orlando and offers walking trails, boating excursions, and bird watching.
Living in Orlando
If you are considering living in Orlando, make sure your contact us for all your real estate needs. We can help you find the perfect place to call home.
Whether you love the arts, new dining experiences, or the outdoors, Orlando has it all.
Homes for sale in Winter Garden Florida
Check out our Orlando Real Estate Blog