Top 25 Greater Orlando Public Elementary Schools
Posted by Brady Pevehouse on Thursday, November 12, 2020 at 9:20 AM
By Brady Pevehouse / November 12, 2020
Comment
On November 10th, 2020 the Orlando Business Journal released an article on the best public elementary schools. The article indicates that Orange County Public Schools and Seminole County Public Schools dominated the top 25!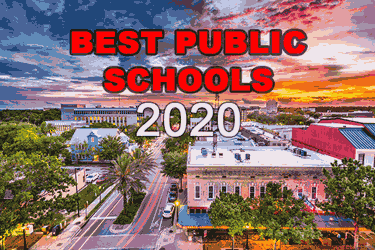 We wanted to take a moment, knowing that while it is a celebration to the great teachers who give so much, often to many faceless parent / parents...
I am of the belief that it is usually long after Elementary school and somtimes once a student moves on to high school that they / we begin to recognize the benefits of great teachers and great role models. So in effort to help acknowledge great teachers, I thought it relevant to include the ability to view home values in the school zones of the top 25 best public elementary schools!
We have included the Ranking, School Name and Nearest Well Community.
Orange County
#25 Dr. Phillips Elementary School
#21 Windermere Elementary School
#20 Independance Elementary School
#19 Stone Lakes Elementary School
#16 Dommerich Elementary School
#14 Lake Eola Charter Elementary School
#13 Arbor Ridge School
#12 Thornebrooke Elementary School
# 9 Whispering Oak Elementary School
#8 Lake Whitney Elementary School
#7 Hillcrest Elementary School
#6 Orlando Science Elementary Charter School
Seminole County
#24 Keeth Elementary School
#23 Wekiva Elementary School
#22 Evans Elementary School
#18 Lawton Elementary School
#17 Carillion Elementary School
#15 Walker Elementary School
#11 Partin Elementary School
#10 Rainbow Elementary School
#5 Sabal Point Elementary School
#4 Wilson Elementary School
#3 Heathrow Elementary School
#2 Seminole Science Charter School
#1 Choices in Learning Charter School