What Are the Best Neighborhoods in Orlando?
Posted by Brady Pevehouse on Friday, June 1, 2018 at 10:43 AM
By Brady Pevehouse / June 1, 2018
Comment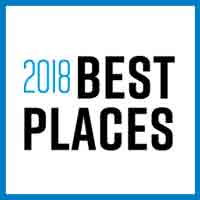 Orlando is one of the hottest cities in the country, drawing families and young professionals for more than theme parks.
Living in Orlando means year-round sunshine and being able to drive to the beach on your days off.
But what are the best neighborhoods in Orlando? Which neighborhood will be the best fit for me?
We put together this guide of 7 of Orlando's best neighborhoods to help you find your dream area.
Rowena Gardens
Rowena Gardens is a close community of 1,359 that is perfect for young families looking for a short commute into downtown Orlando.
Situated on the beautiful Lake Rowena, Rowena Gardens offers the best of both worlds in Orlando. It has easy access to cultural hotspots in Orlando, including the Orlando Museum of Art and the Orlando Science Center, and feeds into the sought after Winter Park High School.
Rowena Gardens is known across Orlando for housing fantastic botanical gardens such as the Harry P. Leu Gardens. The median home value is $410,519, with 79% of residents owning property.
Winter Park
The epitome of central Florida charm, Winter Park is a Northern Orlando area suburb. The town is home to Rollins College which functions as the heart of the neighborhood.
Winter Park functions as a city within a city, offering its residents eclectic dining and shopping options. Home to some of the top schools in Orange County, FL it is the most iconic of the Orlando suburbs.
Of all the best Orlando neighborhoods, Winter Park may be the most luxurious. The average price of homes sold from 2017 to 2018 in the town was $1,047,099,
Homes for sale in Winter Park Florida
East Orlando/UCF Area
For homebuyers either looking for a funky college neighborhood or proud University of Central Florida alumni, East Orlando is a vibrant neighborhood.
Being right next to the largest state school in Florida affords residents great opportunities to take in college sports, art shows, and plays on campus. The area is more than UCF though. Its also known for being a diverse community, which adds to its appeal.
The UCF/East Orlando is also unique in its rental market. Rental properties in East Orlando are in high demand because of its student population. If you're looking for a hot rental market to invest in, this is the area for you.
Avalon Park
Avalon Park is south of UCF but feels more like a quaint town than the hustle and bustle of the UCF area. "Way down" Alfaya Trail has a lot to offer young professionals and their families.
Avalon Park is a family-focused community. From the cozy architecture of the houses to the robust recreation and sports programs, Avalon Park's youngest residents give this neighborhood warmth. The neighborhood boasts around 16 miles of bike trails, which residents of all ages take advantage of year-round.
The median cost for a house in Avalon Park is $300,370, making it friendly for first time home buyers and families starting out. The community was largely built in the 2000's, and as such the houses in Avalon Park offer modern comforts with a traditional facade.
Homes For Sale in Avalon Park Orlando
Downtown
More than ever first time home buyers are gravitating towards cities for their dream homes. Choosing to invest in a city is a great option for those who enjoy a fast-paced life and want everything at the tips of their fingers.
From downtown Orlando, residents can walk to a Sunday Farmer's Market at Lake Eola Park, or take in local history at the Orange County Regional History Center. Whether closer to the Church Street District or the Thornton Park District, residents have unlimited opportunities in the City Beautiful.
Even more exciting, a 1 billion dollar private-public partnership known as the Creative Village is set to launch in 2019 in the downtown area. This expansion will not only expand UCF into the downtown area but bring more restaurants, shopping, and innovation to the area.
Best of all, investing in downtown Orlando now while the median home value is $241,100 will ensure your house's value grows over the next 10 years.
Lake Nona
Lake Nona is on the cusp of being the best area to live in Orlando. After hosting the inaugural Tavistock Cup, a charity golfing event, in 2004 the area has been developing more and more.
It's no secret that the biomedical technology is booming in central Florida. Many people, however, do not realize that Lake Nona is an up and coming hub of the research. Drawing people due to its pristine golf courses, Lake Nona is home to the UCF medical school and planning on building a dedicated technology office park. Its location close to the Orlando International Airport is ideal for routine business travelers.
Lake Nona's median home value is $333,300, on par with more established suburbs such as Avalon Park. Lake Nona is a diamond in the rough for a savvy home buyer with an eye towards the future.
Baldwin Park
Baldwin Park's major assets are its luscious miles of walkable trails and breathtaking scenery. With 50 miles of paths to enjoy this area is perfect for nature lovers.
Baldwin Park offers something for all their residents, including First Friday events and block parties. Located on two different lakes, Baldwin Park is a tranquil, affordable area to start a family.
The median home value in this area is $292,300. This makes one of the best places to live in Orlando accessible no matter a family's housing budget.
Houses For Sale In Baldwin Park
College Park
Rated as the 10th best place for millennials, College Park is effortlessly cool. On the northwest side of I-4 and by Loch Haven Park, College Park's location is a huge selling point. If you're looking for a hip new place to call home, College Park is one of the best neighborhoods in Orlando
College Park is a walkable part of Orlando that was the one time home of On the Road author and beatnik Jack Kerouac. Specialty stores and boutiques dot the main street, making it one of Orlando's trendiest districts.
The median home value in College Park is $303,174, adding to its appeal with young professionals.
Happy House Hunting In The Best Neighborhoods In Orlando
For more information check out our blog!
You may even find your next home browsing our up to date listings. Our agents are always willing to help, so make sure you contact us today. The best neighborhoods in Orlando are at your fingertips.