Central Florida Real Estate by Type
Central Florida Condos For Sale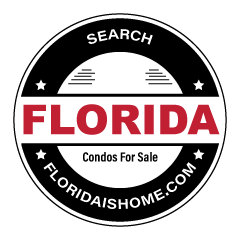 Our Central Florida Condos for sale page displays all condos, condominiums and hotel-condos for sale in Central Florida. When it comes for Florida condos for sale, the best place to start is with the Florida Is Home Team!
Registration is Optional: upon registering you recieve access to recent sales (past 6 months history), complete access to properties currently under contract (Pending Sale) as well as all homes currently offered by any cooperating Realtor®, at every office (not just REMAX, but also Century21, EXP, Coldwell Banker as well as smaller independent brokers).
Condos For Sale in Florida
Use REFINE and then MAP VIEW for searching: "condos for sale near me".
Central Florida Condos For Sale
October 4, 2023
Central Florida Condos For Sale by Price

The terminology of condo / condos, condominium and apartment / Florida apartments for sale are interchangable. This property type shares common elements such as a building, group of buildings as well as association managed ammenities. All condos / apartments will require a Condo Association monthly, quarterly or annual fees.
Florida Condos For Sale Purpose
For the purpose of this list, we have compiled all condos, condominiums and Florida apartments for sale. Registration is optional, but upon registering get full access to the past 6 months sales, high quality photos, maps and search by map, room measurements, property features plus tax and financial information on Florida condos for sale in Central Florida.
If you would like help with a custom condo search, or want to discuss which neighborhoods or communities in Florida might best match your lifestyle, feel free to contact the Florida is Home Team!