Florida Homes For Sale by County
Florida Waterfront Homes For Sale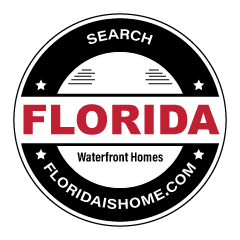 Our Florida Waterfront Homes For Sale page displays all waterfront homes / houses / single family homes / condos and townhomes that are waterfront homes Central Florida.
This includes: waterfront property for sale in Florida, Florida Waterfront Homes For Sale, Waterfront Condos in Florida and Waterfront Houses in Florida.
When it comes to Florida waterfront homes for sale, the best place to start is with the Florida Is Home Team!
Registration is Optional: upon registering you recieve access to recent sales (past 6 months history), complete access to properties currently under contract (Pending Sale) as well as all homes currently offered by any cooperating Realtor®, at every office (not just REMAX, but also Century21, EXP, Coldwell Banker as well as smaller independent brokers).
Waterfront Homes In Florida
Use REFINE and then MAP VIEW for searching: "waterfront homes for sale near me".
Florida Waterfront Homes For Sale
December 10, 2023
Florida Waterfront Homes For Sale by Price

Looking for a waterfront escape without all the hassle? Our easy-to-use Florida waterfront homes for sale listings make finding your perfect waterfront home a breeze. From stunning oceanfront estates to cozy bungalows on quiet lakes, we have something for everyone. Soak up the sun and relax in style – browse our listings today!
Beach Houses For Sale in Florida
If you are looking solely for beach houses for sale in Florida, start with our Brevard County waterfront homes for sale. Most of Brevard County is within an hour of Orlando by traveling the Beachline (toll road 528). This can take you right into Cape Canaveral well known by snowbirds who usually return for 2 to 4 months every year.
The majority of properties on this page will be simply waterfront homes in Florida.
If you would like help with a custom search, or want to discuss which neighborhoods or communities in Florida might best match your lifestyle, feel free to contact the Florida is Home Team!