Florida Real Estate by Type
Houses For Sale In Florida With Pools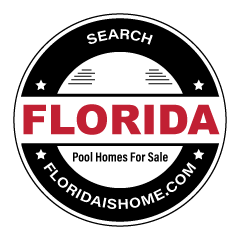 There are many single family homes for sale in Florida with pools. Whether you are looking for a pool near Orlando or a pool in the Tampa Bay area, these homes have them. This is because Florida has warm weather all year long and many people enjoy spending time in a pool. The following is a list of the counties in Florida and the cities within those counties with the most single family homes with pools for sale.
If you are considering a Florida house with a pool, the best place to start your search is right here!
When you're ready, contact the Florida Is Home Team!
Central Florida Homes For Sale with Pool
Use REFINE and then MAP VIEW for searching: "houses for sale with pool near me".
Houses For Sale in Florida With Pools
December 10, 2023
Houses For Sale in Florida With Pools by Price

Thanks for stopping and checking out our houses for sale in Florida with pool page. We work hard so that we can provide you with the most up to date list of florida homes with pool. The data used to compile this list of pool homes is updated approximately every 10-15 minutes to ensure our visitors have an accurate list of homes with pools. If you have never owned a pool home, or maybe you're considering selling your house with a pool? If so we would appreciate the opportunity to discuss your goals and how we might best assist you.
If you would like help with a custom search, or want to discuss which neighborhoods or communities in Florida might best match your lifestyle, feel free to contact the Florida is Home Team.. If you're moving to Texas check out our friends at VIP Realty.
---