Ocoee Homes For Sale
Ocoee FL 34761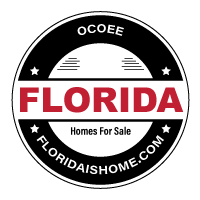 Looking for reasons to add Ocoee to the list of potential places to call home?
Check out the Ocoee Tour Book!
With what started out as orange groves and a farming community is now one of Orlando's sought after communities. Choosing Ocoee as a place to call home might cost you roughly a 20 minute drive to downtown Orlando but it will save you tens of thousands of dollars. See below for everything currently available in Ocoee Florida!
More About Ocoee Florida:
Ocoee DriveTimes
Ocoee to Downtown Orlando: 20-25 minutes
Ocoee to Disney World: 20 minutes
Ocoee to Maitland: 30 minutes
Ocoee to Lake Nona VA: 40 minutes
Ocoee to UCF: 30 minutes
Ocoee to Winter Garden: 10 minutes
Ocoee to Winter Park: 30 minutes
Ocoee to Cocoa Beach: 75 minutes
Ocoee to Daytona Beach: 70 minutes
From Our Blog - Real Estate 101
Other Orange County Cities