Killarney Elementary School Zone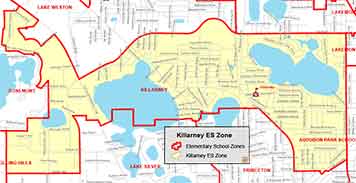 Searching for a home within the Killarney Elementary School Zone? Then you are in the right place! We work hard to make your next home search easy and efficient, so that when you are ready to buy or sell, we are ready to help!
Students of Killarney Elementary reside within the 32804 + 32789 and 32808 zip codes.
---
Homes For Sale Within Killarney Elementary School Zone
Killarney Elementary School Zone
June 3, 2023
Killarney Elementary School Information
Visit the Killarney Elementary School Website
Grade Levels: PK - 5
Mascot: Shamrock
Enrollment: 423
Feeds: College Park Middle School
Location: Map
Download Zone Map: Killarney
Address: KILLARNEY ELEMENTARY
2401 WELLINGTON BLVD
WINTER PARK, FL 32789
Killarney Elementary School History and Information:
Killarney Elementary is a Renaissance school with a goal of recognizing and rewarding students who are "doing the right thing".
Renaissance schools focus their program on four target areas: Increasing student attendance, Improving overall academic performance, Increasing graduation rates, Creating a positive, safe school environment. We encourage individuals and the community to get involved in preparing students for career and college readiness.
After School Programs: Champions After School Program, SES (Supplemental Educational Services)
Orange County Elementary Schools