Princeton Elementary School Zone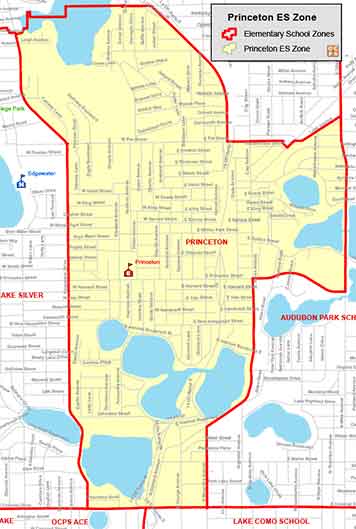 Searching for a home within the Princeton Elementary School Zone? Then you are in the right place! We work hard to make your next home search easy and efficient, so that when you are ready to buy or sell, we are ready to help!
Students of Princeton Elementary reside within the 32804 + 32789 and 32803 zip codes.
---
Homes For Sale Within Princeton Elementary School Zone
Princeton Elementary School Zone Statistics
December 9, 2023
Princeton Elementary School Information
Visit the Princeton Elementary School Website
Grade Levels: PK - 5
Mascot: Panther
Enrollment: 449
Feeds: College Park Middle School
Location: Map
Download Zone Map: Princeton
Address: PRINCETON ELEMENTARY
311 W PRINCETON ST
ORLANDO, FL 32804
Princeton Elementary School History and Information:
Princeton Elementary is presently rated number 6 out of all elementary schools in the Orange County district. Princeton's student body is composed of approximately 450 students. The main building on Princeton's campus is a lovely two-story structure built in 1926. It is now designated as a historic landmark in Orlando.
The school is enhanced with programs for students who are gifted, speak other languages, and visually impaired. All of our outstanding teachers are highly qualified teachers and more than 50% have earned a Master's Degree. Four teachers have earned the prestigious title of "National Board Certified Teacher". Staff development is an on-going priority with Princeton's faculty and staff. The community has been a strong supporter of the school during its 80 year history. We regularly exceed the requirements of the ADDition Program's Golden School Award.
Nearby Middle Schools: College Park Middle
All Orange County Elementary Schools