The Willows in Clermont FL
55+ Retirement Community In Clermont Florida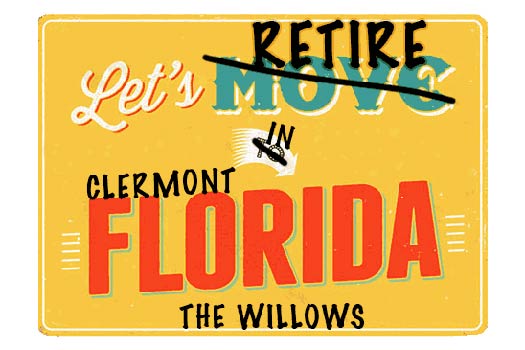 Located in Clermont Florida
We are currently putting together more details for you, meanwhile..
Please feel free to contact us with any questions you have regarding The Willows in Clermont.
The Willows Homes
Sold on 6/15/2022 1449 Disston Ave
Clermont, FL 34711
What's The Real Current Value Of Your Home?
Find your home's estimated value in today's market, for free.
Clermont Florida Retirement Communities