Tuskawilla Middle School Zone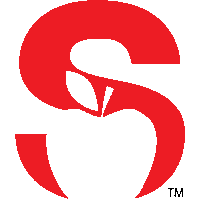 Searching for a home within the Tuskawilla Middle School Zone?
Then you are in the right place! We work hard to make your next home search easy and efficient, so that when you are ready to buy or sell, we are ready to help..
---
Homes For Sale Within Tuskawilla Middle School Zone
Tuskawilla Middle School
December 9, 2023
Tuskawilla Middle School by Price
---
Tuskawilla Middle School Information
Visit the Tuskawilla Middle School Website
Tuskawilla Middle School SNAPSHOT
Grade Levels: PK - 5
Mascot: Golden Falcons
Enrollment: 720 students
Feeds: - Lake Howell High School and Oviedo High School
Location: Map


Address: Tusckawilla Middle School
1801 Tuskawilla Road
Oviedo, FL 32765
Early Dismissal:
Uniforms:
After School Care:
Average Class Size:
Dual Language Program
Exceptional Student Education:
English for Speakers of Other Languages Program (ESOL):
Clubs/Activities:
National Cheer Champions - 3 Time Champions
2020 State Dance Champions for all Middle Schools
Middle School Orchestras- one of 2 in all of Seminole County Middle Schools.
Club offerings: National Junior Honor Society, Junior Thespians, SECME, Odyssey of the Mind, Dance, Anime.
Active Business Advisory Board with over 30 members from the Central Florida community.
Home of "Paws and Pages Literacy Dog Program" previously featured on one of Orlandos Top News Stations.
Bi-Annual Career Expo with Full Sail University, Lake Howell High School and Seminole State College Entrepreneurship program.